Airedale terrier
Family Citas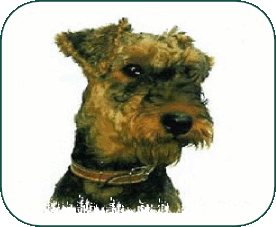 About our breed Airedale terriers: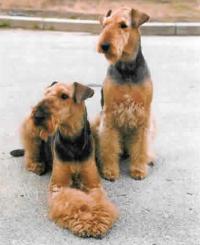 Breeding and training of dogs is a hobby of our whole family. Our bitches as well as puppies live with us in our apartment. They "assist" us in the kitchen and we must wath their favourite programs. We are very happy that our bitches reach very high age and they stay in good condition.
We bought our first bitch in 1983, her name was Cita and because she had great quality we devided to name our breeding station after her. We had the first puppies in 1986. We rear all litters in home world without place them into pens.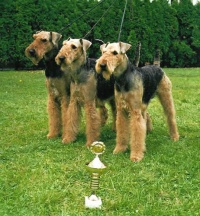 Till 2014 we reared 20 litters. They are successful at exhibitions (9x champions, 1x interchampion, 3x champion of champions) and in training too. We stay in contact with most of our puppies – oweners, we try advice them and help them.
This race has one big advantage: the dogs don´t mould. A form of hair is possible to make only four times per year. We make the form of hair for all our puppies. We groom dogs and prepare them for exhibitions and other competitions.
The puppies are ready for taking every year. You can make a reservation during the year, namely half year forward. You can take the puppies away in seventh week age. This period is from June to July.